Week Ahead: US employment and the RBA headline a full economic calendar
3 May 2021
Equity Markets
US Indices took a breather on Friday, easing off all-time highs that were hit during the week on strong tech earnings.
US earnings in the week ahead see a less cluttered calendar with only a handful of big names reporting on Tuesday, Wednesday and Thursday.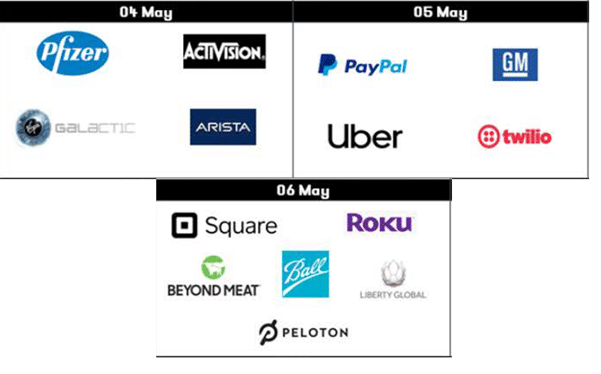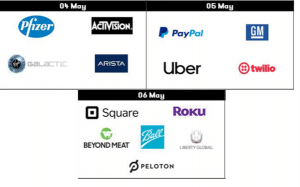 Source: Interactive Investor
The Australian market will see three of the big four banks reporting half-year results along with Macquarie Group Ltd this week.
Westpac (WBC) kicked off this morning reporting cash earnings rising to $3.5 billion an impressive improvement from $993 million in the same period a year earlier as we see a V-shaped recovery in the Australian economy.
Tuesday will see ANZ (ANZ), Thursday NAB (NAB) and Friday will see Macquarie Group reporting to round out a busy week for the banks. With the recovery in the nation's economy allowing lenders to wind back bad-debt provisions faster than initially expected, analysts are predicting strong reported results for the financial sector.
Forex Markets – The week's economic announcements
There is a busy week ahead in the economic calendar, with Central Banks in the US, Australia NZ and the UK all-seeing scheduled releases which should see some volatility in the FX markets as traders attempt to decipher any clues as to future interest rate movements.
Highlights of the week are:
Tuesday
RBA rate statement – After last week's weak inflation figure the RBA is expected to maintain a cautious approach, maintaining its highly supportive policy settings despite surging growth and falling unemployment. The RBA has made it clear in previous meetings that its main challenge is lifting wages and inflation from record lows and will keep its current accommodative policies until those goals are met.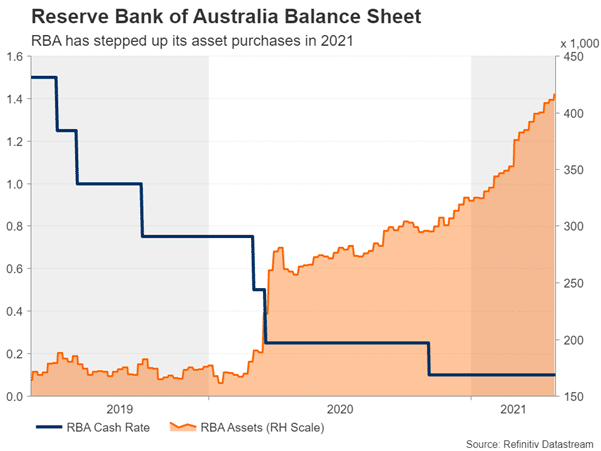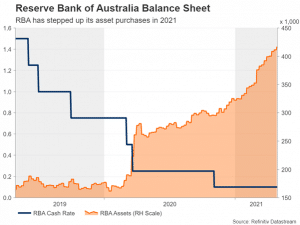 Thursday
Bank of England Monetary Policy Report
Despite the general consensus being that no major surprises will come from this announcement, The BoE is being tipped by some major lenders to announce they will begin the process of tightening UK monetary conditions at its May policy meeting. Economists at HSBC tell clients in a new research note that the Bank of England (BoE) will announce it is to start tapering its quantitative easing program.
"The May meeting could well be the time the MPC starts a gradual tapering of asset purchases," says Elizabeth Martins, Senior Economist at HSBC.
Any tapering signal would come as a shock to the markets so the pound could jump higher on the news.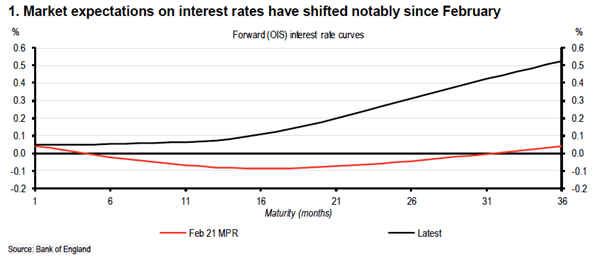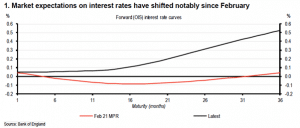 Friday
Friday will see one of the most important economic figures of the calendar month with the release of US Non-Farm Employment Change.
After the impressive +916k gain in March, the US economy is forecast to have added other 975k jobs in April with the unemployment rate falling to 5.8% from 6%.
Last week Fed chief Jerome Powell made it clear in the post-meeting press briefing he wants to see several months of strong data before opening a debate about a taper of asset purchases or rate increases. Any move in the US dollar on these figures could be muted by traders looking ahead to further guidance from the Fed.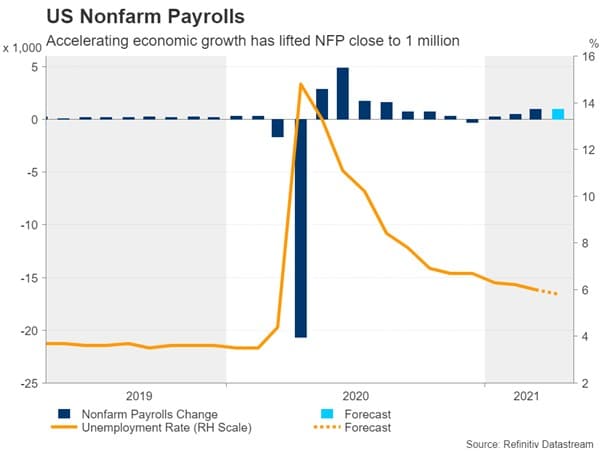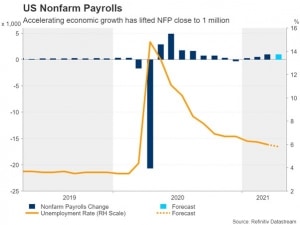 Tuesday, 4 May 2021 
Indicative Index Dividends
Dividends are in Points
ASX200
WS30
US500
US2000
NDX100
CAC40
STOXX50
0
0
0
0.053
0
3.481
1.146
ESP35
ITA40
FTSE100
DAX30
HK50
JP225
INDIA50
0
0
0
0
2.851
0
0

Next Article
Equity Markets Overnight on Wall St, we saw a mixed performance with the Dow Jones hitting record highs while the NASDAQ fell for its fourth straight day of losses – its longest losing streak since October's investors weighed concerns over inflation and higher rates that might drag on growth stocks.         Dow Jones up 97 (0.3%) ...
Read More >
Previous Article
April was a bumper month for world markets as major equity indexes across all regions rallied strongly. US markets smashed through all-time highs on s...
Read More >