a-Quant è una società innovativa di Fintech con sede a Cipro e uffici ad Atene, in Grecia e a Londra (Regno Unito). Ha sviluppato prodotti di trading all'avanguardia basati su algoritmi di Apprendimento automatico/Intelligenza artificiale progettati per i broker.
Daily Strategies produce in media 9 – 10 segnali al giorno per le 10 più diffuse coppie di valute FX e può essere spedito direttamente nella tua casella di posta o in esecuzione automatica tramite la tecnologia Trade Copier (N.d.T: copia degli ordini).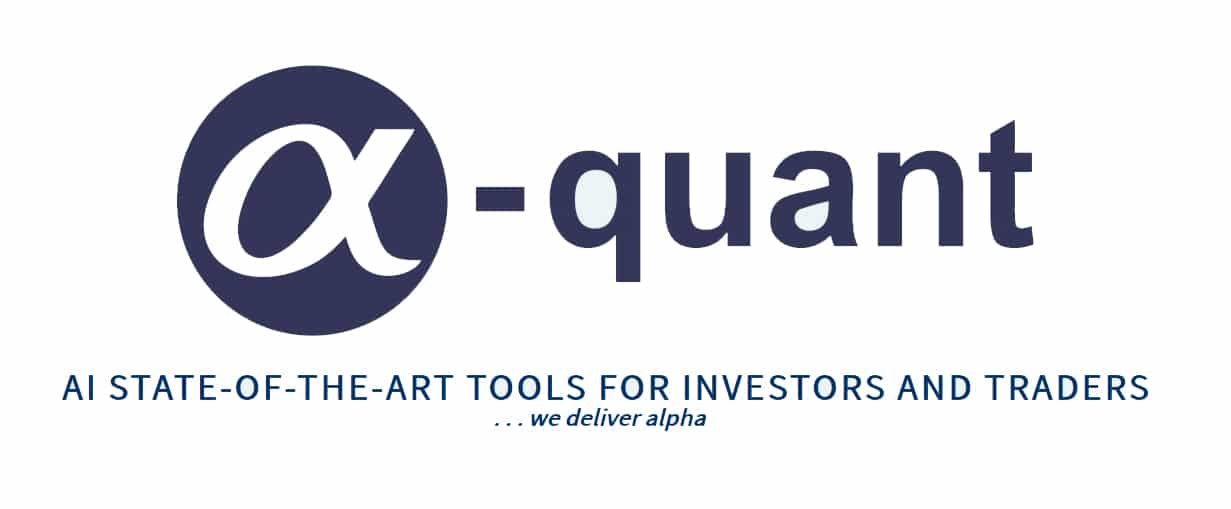 a-Quant are a team of experts in Artificial Intelligence, Computational Finance & Finance with more than 25 years trading experience each, having worked in Hedge funds, big corporations, research institutes & academia.
a-Quant team aggregates millions of data points from more than 12 different data sources and uses a combination of machine learning algorithms for regime detection, sentiment analysis, clustering, co-integration and Hidden Markov Models development in order to produce high probability trading signals of certain risk/reward characteristics.
a-Quant covers the USA, Europe and Asia markets, and the financial instruments that puts focus on:
---