a-Quant is an innovative Fintech company with headquarters in Cyprus and offices in Athens, Greece and London, UK. It has developed state-of-the-art trading products, based on Machine Learning/Artificial Intelligence algorithms designed for brokers.
Signal service for FX Traders, that produces a big number of profitable signals for high frequency trading for the most major FX currency pairs, based on Machine Learning/Artificial Intelligence and Technical Analysis algorithms.
Daily Strategies produces 155 signals per day on average, for the 14 most popular FX currency pairs and can be delivered either straight in your inbox or automated execution through trade copier technology.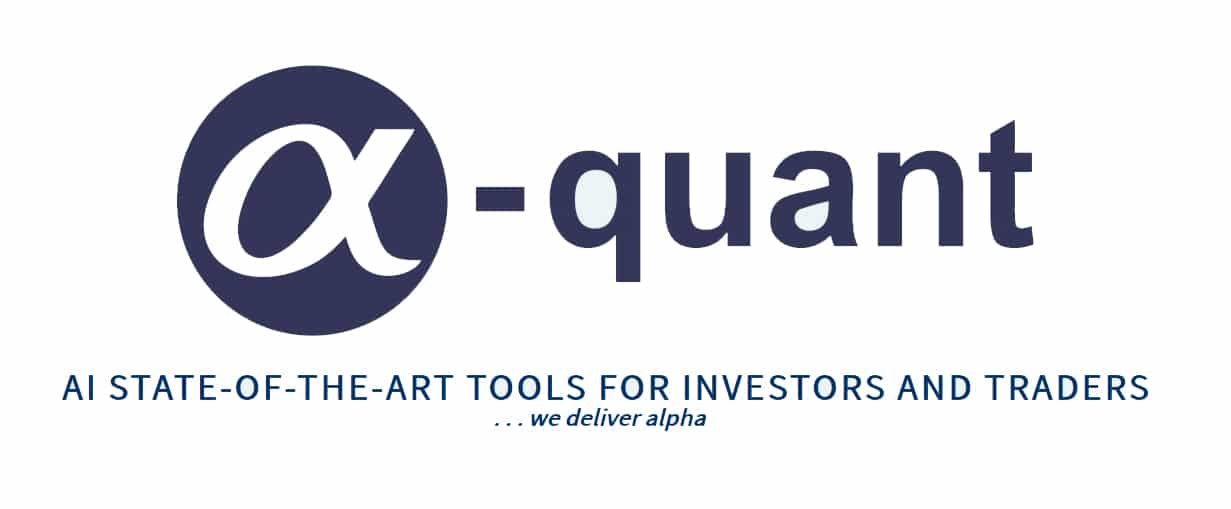 a-Quant are a team of experts in Artificial Intelligence, Computational Finance & Finance with more than 25 years trading experience each, having worked in Hedge funds, big corporations, research institutes & academia. We operate from London, New York, Athens, Cyprus & are incorporated in Cyprus.
a-Quant aggregate millions of data points from more than 12 different data sources and use a combination of machine learning algorithms for regime detection, sentiment analysis, clustering, co-integration and Hidden Markov Models development in order to produce high probability trading signals of certain risk/reward characteristics.
We cover the USA, Europe and Asia markets, and the financial instruments we focus on are:
---