Prices as at 22/08/2023
Online platforms for easy access
With GO Markets Securities Share Trading you access the market through a simple, reliable online platform. Manage orders, get news and data – on any device. Just search TradeCentre by FinClear, download and enter login details to start trading.
New Platform Coming Soon!
GO Markets Securities is excited to announce that we will be launching 'Shares by GO Markets' – a new Web Trading platform and Mobile App!
The new platform is expected to launch in early October. More information is coming soon, but for now, here are answers to some frequently asked questions:
What do I have to do right now as a GO Markets Securities client?
Absolutely nothing. We will keep you informed of the new platform launch date.
Are there any charges or platform fees?
No. The new Trading Platform and Mobile App will be available free of charge, using Click to Refresh data.
Can I get live prices?
Yes, at a monthly fee of $25 per month incl GST for Live streaming (L2) data.
What will happen to my current holdings with GO Markets?
Your holdings are held under your Holder Identification Number (HIN) and you will still have full access to your holdings on the new app and web trading platform.
Will I be able to use the old (current) platform?
No, once the new platform has been launched, access to the old platform will not be available as we feel that the new platform will provide a better trading experience.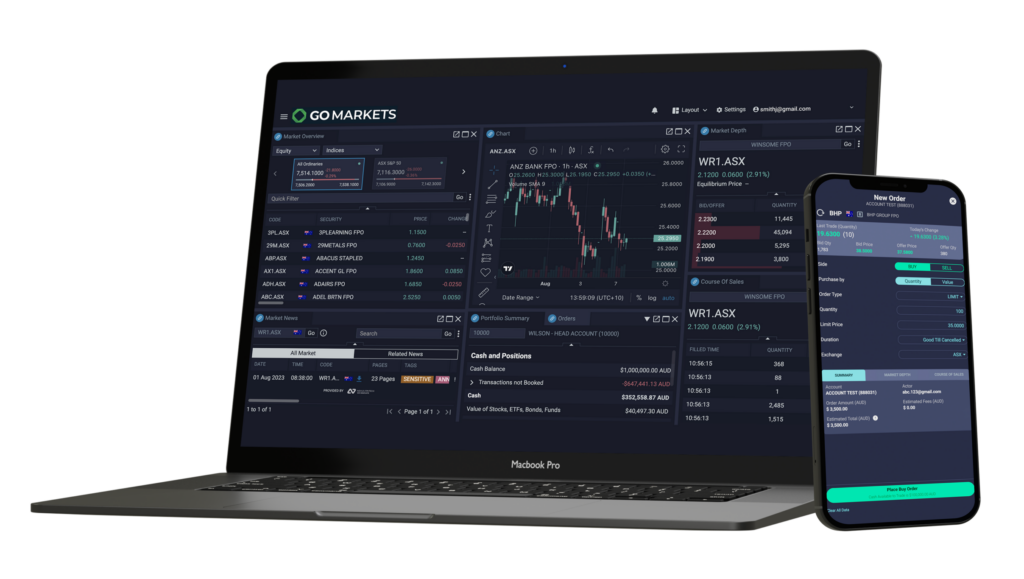 ---